Casamigos Tequila and Cheese Tasting
Amanda from Kith And Kin and Katie from Mullahy's Cheese Shop have designed a tasting featuring Casamigos Tequila and cheese. You can gather with your friends and neighbors for a fun night of sipping, tasting, learning... and winning some prizes! Casey our tequila expert & Katie, Certified Cheese Professional. (Only 1000 in the country!) lead you through the region and explain the terrain, culture, and flavors. 
Hint: Great option for your virtual office holiday party!

December 10, 2021
Tasting is $70 and serves 2-3 people

Tasting includes:
3 Different Types of Casamigos Tequila 
Sour Mix, Limes, Salt
4 Cheese selections and crackers
1 Seasonal Accompaniment
Option to add on Chips and Dips Plate, Ceviche kit, extra Tequila, Duck Quesadilla

Click for more info and purchase.
$20 Holiday Gift Card Bonus!
✨Starting November 26th through December 24th✨
Receive a $20 bonus gift when you purchase a $100 Gift Card! 
Best gift for your favorite foodie!

*Only available on physical cards. 
Ways to purchase:
-Come in to purchase 
-Call us to order over the phone and pickup or we will mail out 978-562-3800
-Click the purchase button to order online and we will mail it to you or directly to the recipient. 
*$20 bonus gifts can be redeemed between valid January 3, 2022 - April 30, 2022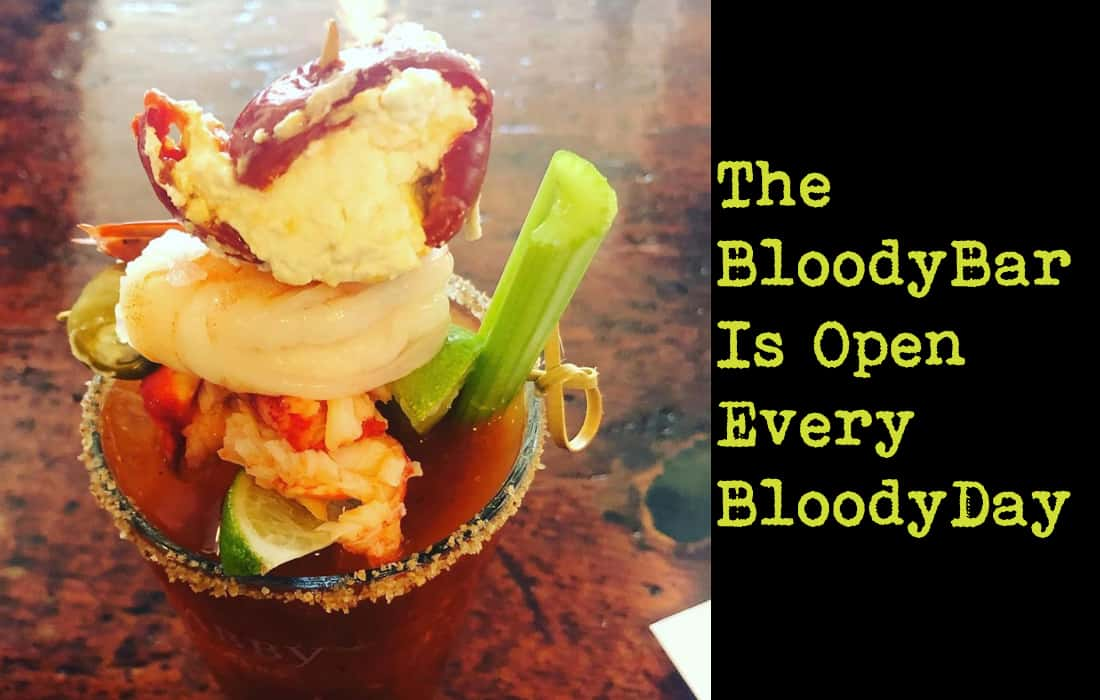 Design Your Own Bloody Mary
We've extended the Bloody Mary bar for brunch everyday!
Create the Bloody of your dreams, any day of the week.

Starting with our delicious house made Bloody mix, you choose the rim, alcohol, and add-ons. (price varies based on choices.)
Not everyone has Monday thru Friday hours, so we want to make sure the weekend warriors can enjoy a loaded Bloody Mary with their brunch.
Brunch Every day!
Why Brunch?
Late sleepers and early risers can dine together.
If your weekend starts on a Monday.
Breakfast is your favorite meal.
You like a beer with your bennie.
the ultimate meal is a Burger with a side of pancakes.
Give The Gift Of A Delicious Night Out
Everyone loves a special night out! Physical cards can be purchased at 
the restaurant or over the phone at 978-562-3800 
and eGifts can be purchased online and emailed directly to the recipient.
Monday is for Kith And Kindness
Let's work together to help our community!

We are accepting applications for our Monday Dine & Donate fundraiser program. 
Have your fundraiser at Kith And Kin and we will donate 10% of the days net sales to your organization. 

Please take the time to read more details about how it works and submit a request form. 
We are accepting for 2-8 weeks out.
Hudson
40 Washington Street
Hudson, MA 01749

Hours
Monday - Thursday:
11:00 am - 9:00 pm
Friday:
11:00 am - 10:00 pm
Saturday:
8:00 am - 10:00 pm
Sunday:
8:00 am - 4:00 pm