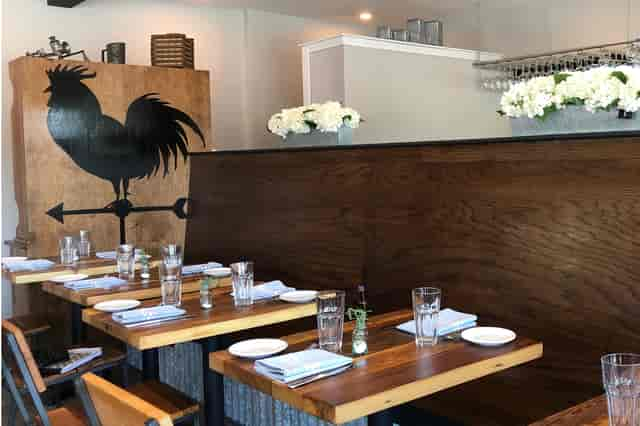 Indoor and Patio Seating! Reservations 978-562-3800
BRUNCH MON THRU FRI 11A-3PM- SAT & SUN 9A TO 3P- DINNER DAILY 3P-9P
New Operating Hours and Menu
INDOOR AND OUTDOOR DINING AVAILABLE! RESERVATIONS ARE NECESSARY, PLEASE CALL 978-562-3800

Monday thru Friday 11am to 9pm
Saturday and Sunday 9am to 9pm
Brunch will be served daily until 3pm
Dinner served daily from 3pm-9pm

1. CALL 978-562-3800 TO RESERVE!
Our seating capacity is limited due to social distancing, so please call early to reserve your table. You can reach us as early as 11 am. (Note that we are not able to take online reservations at this time.)
   
2. MAXIMUM 6 GUESTS PER TABLE AND LIMITED SEATING DURATION
Based on Massachusetts state mandates, each table is limited to no more than 6 people, and time spent at restaurants is limited to no more than 1 hour and 30 minutes. (Families are welcome, but please make sure you keep children at your table.)
   
3. PLEASE ARRIVE NO MORE OR NO LESS THAN 5 MINUTES EARLY!
We can allow only a 10-minute grace period for late arrivals. The entire party must be here to be seated. When everyone has arrived, please check in at the hostess stand located at our new patio at the front of the building.    

4. PLEASE WEAR A MASK
It's all of our responsibility to keep everyone safe and healthy. Face mask or scarf over your nose and mouth while you are entering, using our restrooms, and exiting. You can remove your mask while seated at your table. 
   
5. CREDIT CARDS PREFERRED

Our Food truck will remain open and is located across the street from the restaurant in the Robinson's Hardware parking lot.
Food Truck Hours: 
-Mon-Sun 11a to 8p
*We are unable to take phone or online orders for the food truck at this time.
TAKEOUT-CURBSIDE PICKUP
Can't make it to the patio or still feeling safer staying home? We have contactless curbside pickup available!
We now serve our entire menu available to order online and pickup.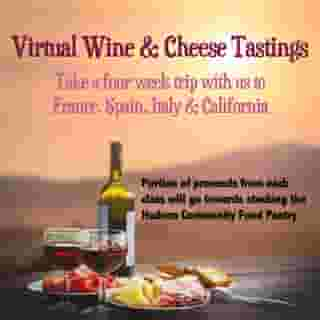 Virtual Wine And Cheese Tastings
Travel is not possible but we can all pretend we are gazing out on a vineyard in Italy or Spain while we sip delicious wine, right?

Amanda from Kith And Kin and Katie from Mullahy's Cheese Shop have designed 4 weeks of virtual Zoom wine and cheese tastings so that you can safely gather with your friends and neighbors for a fun night of sipping, tasting, learning, Bingo ... and winning some prizes!
Tasting starts at 7:30 and will go for approx. 1-1.5 hours.
$5 from each sale goes to our Friends, Family And Neighbors Fund to help stock the Hudson Food Pantry.

Each tasting includes:
(Portioned for 2 people)
3 Bottles of wine
4 Cheese selections and crackers
1 Seasonal Accompaniment
Prizes with help from our incredible friends at Avidia Bank!

SPAIN, ITALY, CALIFORNIA ARE STILL ON SALE!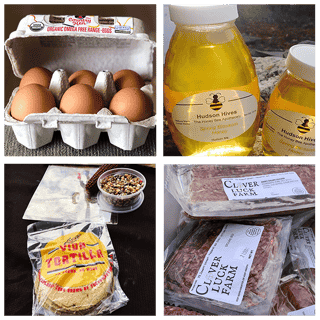 Groceries Available For Curbside Pickup and Delivery
We are excited to offer curbside groceries and supplies of produce, paper goods, and high quality local products that we use in the restaurant. When you buy the local products from us, you are also helping local farmers and small business owners who are counting on restaurants like us to order large quantities. While we will not be ordering anything close to what we would if we were in full operation--every little bit counts in keeping the system going. Just entering the grocery store to grab a few essential items can be anxiety inducing. Hopefully, this will help you get your staples in a touch-free exchange. We also offer touch-free delivery.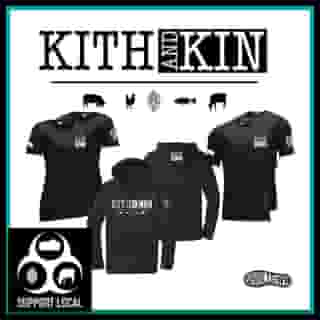 Help Us Raise Money To Stock The Hudson Food Pantry
Today we roll out some special merch! Our friend Jonathan around the corner at Shoetown Threads is the best! He helped us design this limited edition t-shirt and hoodie! The special logo on the shoulder which says "support local" is symbolic of how the community has come together to support each other through the pandemic of 2020. These merch items will also help raise money for the Hudson food pantry and our neighbors in need. $2 from the sale of each item, including the hat will go into our Friends, Family, and Neighbors Fund to buy food items in bulk for the Hudson food pantry as well as towards other food needs in the area. There is also an opportunity to add an additional donation if you choose. Thank you for continuing to help us support our staff, local businesses, farmers, and everyone who needs extra assistance getting through the daily challenges the virus and shutdown has wreaked on the community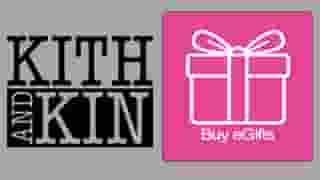 Purchase an eGift Card
Purchase an eGift now to use when we are open for full service. 
You can send one to a friend to order from our current takeout and delivery menu, or at the food truck!
Hudson
40 Washington Street
Hudson, MA 01749

Hours
Monday - Thursday:
9:00 am - 9:00 pm
Friday:
9:00 am - 10:00 pm
Saturday:
7:00 am - 10:00 pm
Sunday:
7:00 am - 9:00 pm
Brunch and Dinner served daily.