The New Patio Is Open!
The New Patio Is Open!
Seating is limited so please call us for reservations. 978-562-3800. 
See you soon!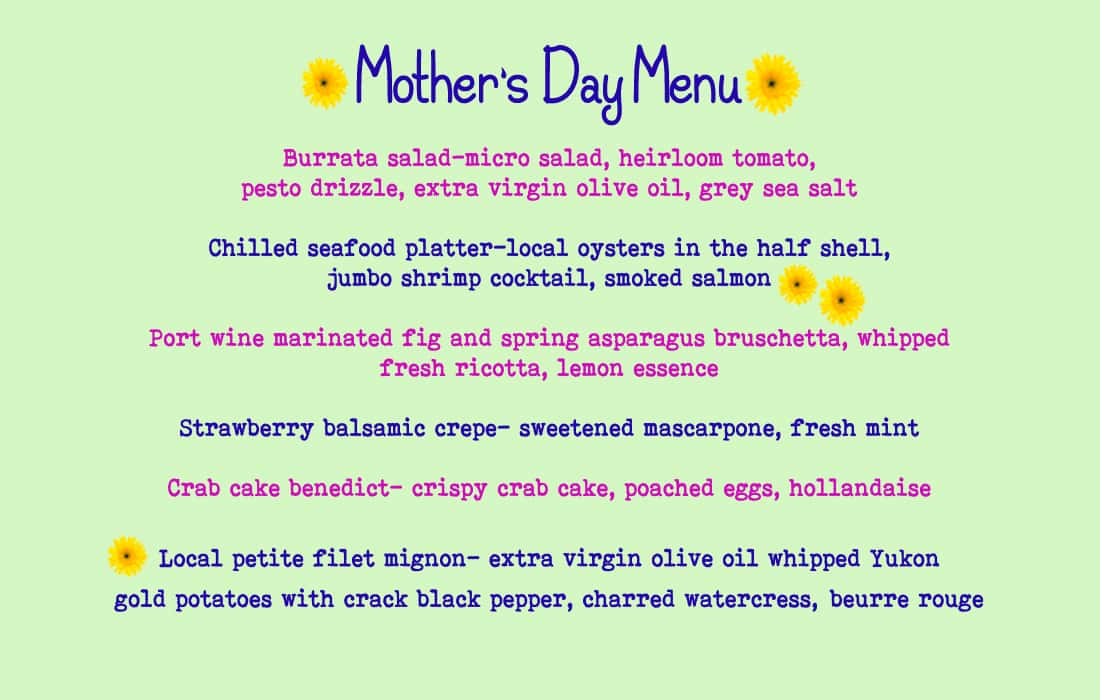 Join Us For Mother's Day And Receive $10 Off Next Visit!
Chef Joe and Chef Dana have created a special menu to 
celebrate all the mom's in our lives. 
Extended Hours 8am to 6pm. 
Our regular menu will also be served. 
Reservations accepted.

Mom's will receive a special gift of $10 off their next visit to Kith and Kin.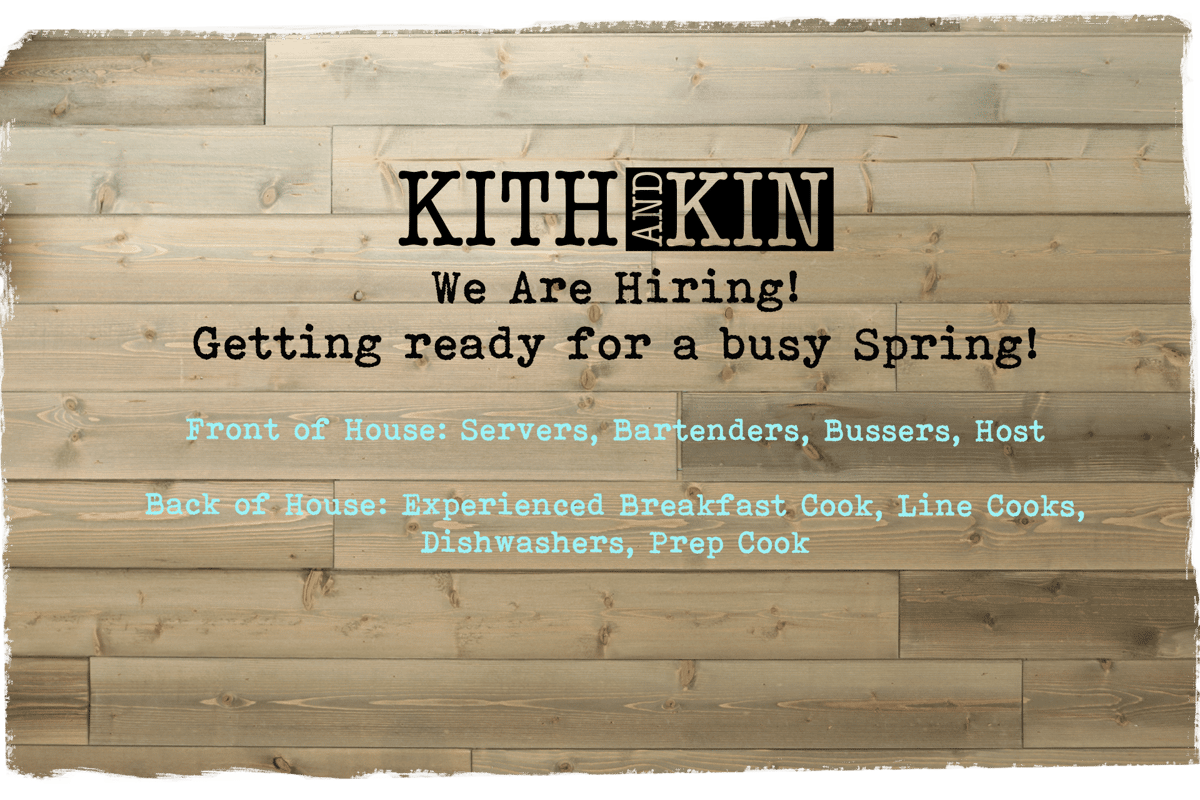 We Are Hiring!
Front of House: Servers, Bartenders, Bussers, Host
Back of House: Experienced Breakfast Cook**,Line Cooks, Dishwashers, Prep Cook
We are looking for hard working, self-motivated individuals with an eye for detail, and a desire to provide exceptional service each and every time! 
Kith and Kin is a family owned and operated restaurant in Hudson, MA. 
We believe in treating everyone as though they are Friends and Family from the moment they walk through the door. 
We use locally sourced ingredients in our scratch kitchen to provide the highest quality product available.

We are looking for enthusiastic people who...
•Have experience in the Hospitality Industry. (Not required, but preferred).
•You have a passion for providing an exceptional experience to guests.
•Want to learn and grow in the hospitality industry.
•Have a positive attitude and love working in a collaborative team environment. 
•You thrive and work well in fast paced-high volume situations.
•Can work nights, weekends, and some holidays.

If you feel you would be a good fit, and would like an opportunity to join our team we would like to hear from you!

Apply online or stop into the restaurant during our open hours!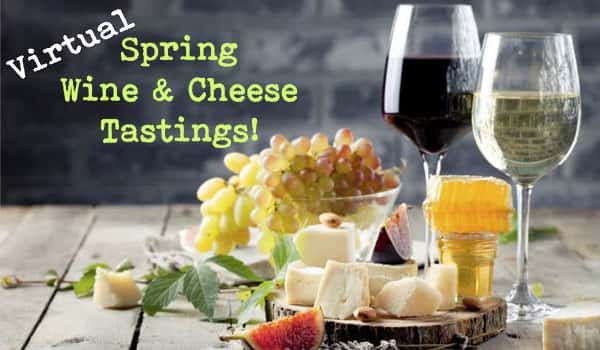 Virtual Spring Wine And Cheese Tastings
Amanda from Kith And Kin and Katie from Mullahy's Cheese Shop have designed a Spring wine and cheese tasting series so that you can safely gather with your friends and neighbors for a fun night of sipping, tasting, learning... and winning some prizes!

Tastings are $80 each and serve 2-3 people

Each tasting includes:

•3 Bottles of wine

•4 Cheese selections and crackers

•1 Seasonal Accompaniment

•Option to add on Specialty plate and extra wine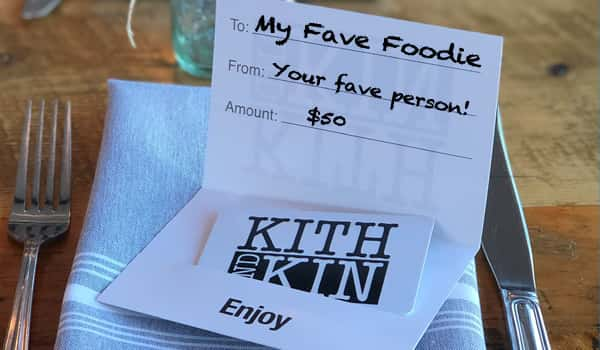 Give The Gift Of A Delicious Night Out
Everyone loves a special night out! Physical cards can be purchased at 
the restaurant or over the phone at 978-563-3800 
and eGifts can be purchased online and emailed directly to the recipient.
Hudson
40 Washington Street
Hudson, MA 01749

Hours
Monday - Thursday:
11:00 am - 9:00 pm
Friday:
11:00 am - 10:00 pm
Saturday:
8:00 am - 10:00 pm
Sunday:
8:00 am - 4:00 pm